north-west Switzerland, Basel to Zurich

There are many reasons why people study foreign
languages. Name us yours? We specialize in providing
employees, managers, skilled workers and executives
with optimal conditions to learn and perfect their use of
a foreign language. Through a partnership of equals we impart foreign language skills aimed at your function in your organization, attuned to your business, and in accordance with your personal needs. You do not simply study a foreign language with us but learn exactly what you need in order to achieve your personal goals in your
business life.
WhatsApp request
Why you should learn foreign languages with us
Language training – designed for your company
With suitable language training, employees and management staff are prepared for their respective tasks. This training could involve the creation of a sound basis in the language, industry-specific language training, examination preparation, or simply the consolidation and expansion of existing skills.
We prepare your employees for new professional challenges.
For over 15 years, we have been training employees in companies of varying sizes in different business sectors in Basel and Zurich.
We instruct engineers, scientists, academics, sales people, assistants, executives, managers, skilled workers and many others.
What we offer in Basel / Zurich
Language training not only for corporate customers
Minnaar van Wyk Personalized Language Services offers comprehensive solutions which cover all aspects of quality language training. Amongst other things, this comprehensive range of services includes:
– modern placement testing for employees
– homogeneous groups of learners based on the placement test results
– coordinating courses, appointments, trainers and participants
One-on-one training enables you to structure your learning unconditionally, in accordance with your needs, independent of other participants. In consultation with your trainer, a personal goal for the training is agreed on.
Our offer for companies, organizations, groups, one-on-one
English for Life & Work
Funktionsbezogenes Sprachtraining
Englischkurs auf 4 verschiedenen GER Stufen in einem internationalen Konzern.
Wir sind darauf spezialisiert, Mitarbeitern, Managern, Fach- und Führungskräften das Erlernen und Perfektionieren einer fremden Sprache unter optimalen Bedingungen zu ermöglichen.
Zielpublikum: Mitarbeiter, die ihr Hörverständnis und Konversationsfähigkeit verbessern wollen.
English for managers
Wir machen Mitarbeiter fit für den Arbeitsmarkt
Fortgeschrittene Englisch-Unterricht für Kaderperson
Zielsetzung: Die Studenten möchten Selbstbewusstsein während Telefonate, in Verhandlungssituationen und in Präsentationen gewinnen.
Industrie: Logistik
Gruppengrösse: Kleinstgruppe, 2 Teilnehmer
Trainer: Minnaar van Wyk
Sprache: Englisch
Group courses
Interactive training – Group dynamics
To achieve the best learning effect, we work with small groups. This ensures that the newly acquired language skills can be tried and tested immediately – interactively and within a clear context.
Prices Group courses, in-company
One-on-one training
One-on-one training enables you to structure your learning independently of other participants.
One-on-one lessons are particularly suited when:
– your latest promotion necessitates quick learning
– your schedule demands maximum flexibility
– you have very little time before an overseas posting
– you are an efficient learner or want to improve existing language skills.
Prices One-on-one, at work or a venue of your choice
PrüfungsvorbereitungEN
Erfolgreiche Prüfungsvorbereitung
Die Bedeutung von Sprachzertifikaten im beruflichen Umfeld ist in den letzten Jahren stark gewachsen. Bei Minnaar van Wyk
Personalized Language Services können Sie sich intensiv auf alle wichtigen international anerkannten Sprachzertifikate vorbereiten, ob TELC Language Tests oder Cambridge Certificates.
Unsere Erfolgsquote liegt nahezu bei 100 %.
Relocation package
Anfänger Deutsch 
Für Familienmitglieder eines Angestellten einer internationalen Firma im Rahmen eines Umzuges nach Basel.

Zielsetzung: Vorbereitung auf das Leben in Basel, d.h. Sprachtraining und praktische Ratschläge.
Zielpublikum: Industrie, Pharma
Gruppengrösse: Mutter mit Sohn (18 Jahre)
Trainerin: Gabriele Rauch
The grammar round
Feinheiten der englischen Grammatik
Haben Sie noch Probleme mit der englischen Grammatik?
Kaum zu glauben, aber es gibt diejenige die Freude daran haben, die Sprache zu analysieren. In dieser Gruppe beschäftigen wir uns mit den Feinheiten der Sprache.
Industrie: Pharma
Gruppengrösse: 3
Trainerin: Kathryn Mayoh
Sprache: Englisch
Any questions or would you like a tailor-made offer?
The quickest way to learning languages. We certainly have the right course for you. Let us know your needs and goals.
We consult willingly and unconditionally. Let us know.
Mr. van Wyk provides high quality English classes that I was looking forward to come to every single week.
I did not only enjoy the atmosphere in the class, but also seeing my progression as time went on.
He is very engaging with the customers to make sure nobody in class gets left behind.
I can highly recommend Mr. van Wyk to anybody who pursues optimizing.
– Huntsman Advanced Materials (Switzerland) GmbH (Chemie) –
Zu dem Punkt Methodik möchte ich noch folgendes hinzufügen.
Da ich vom Typ her ein praxisbezogener Mensch bin und das typische lernen von Sprachen über Bücher ich nicht mag,
fehlt es mir nicht einfach, verständlich zu lernen. Kurz gesagt; ich lerne am besten und effektivsten wenn ich im Land der zu
lernenden Sprache lebe und die Sprache täglich praktiziere und handiere. Ich mag keine Bücher, sprich Theory.
– DHL Logistics Schweiz AG, Pratteln (Logistik) –
Mein erstes Ziel war und ist es, meine Kommunikationsfähigkeiten in englischer Sprache zu verbessern und mich Wohler zu fühlen im Gespräch mit englischsprechenden Arbeitskollegen. Dieses Ziel wird durch die individuelle Betreuung und den entsprechenden Fokus im Englischunterricht sichergestellt. Zweites Ziel / zweiter Fokus ist die Verwendung der korrekten Grammatik. Darauf wird im Unterricht immer wieder eingegangen. Zwischendurch werden auch individuelle Grammatikstunden eingeschoben.
– Lamprecht Transport, Basel (Transport & Logistik) –
Ich würde Minnaar van Wyk Personalized Language Services weiterempfehlen, weil es sehr Spass macht mit Patricia Palmer zu lernen und die Stunden mit ihr ebenso vielseitig wie auch lehrreich sind.
– DHL Express Schweiz AG, Regensdorf (Logistik) –
Frequently Asked Questions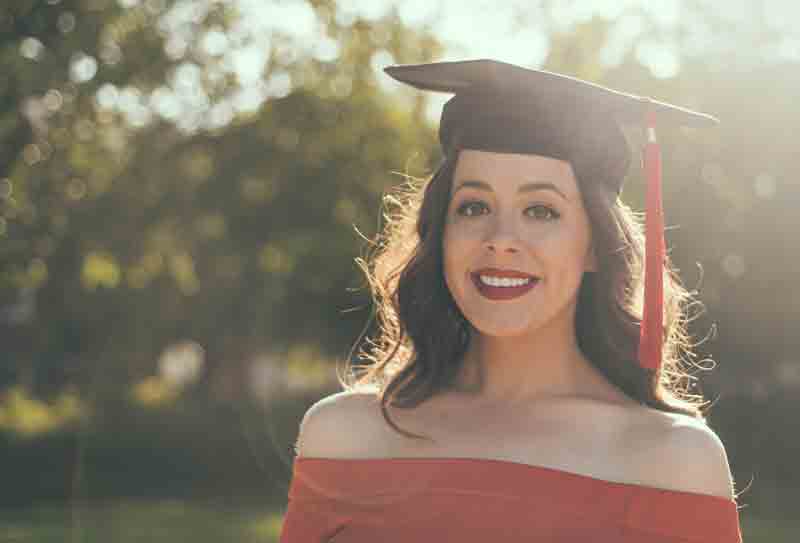 Our students do particularly well in the examinations. Our rate of success is almost 100%.
References
Numerous companies in Basel and surrounding areas have used our offer and are convinced of the merits of our services. Our school is very close to Basel. Schifflände. For executives, managers and skilled workers at all levels in the hierarchy our language school offers special business courses with real practical benefit, such as management, project management, coaching, intercultural competence or finances. In seminars or on-site. In German, English, French or the language of your choice with the right language school in Basel no problem.